Everything you need in screen printing supplies & inks
Here you should find almost anything to do with screen printing! Please browse the contents and feel free to contact us about anything you see (or even don't see) there.
Steve Wood Services has been established for over 25 years and specialises in supplying large and small quantities to all screen printers, from large concerns to hobby level. We endeavour to supply top quality screen printing supplies quickly, as we realise that your lead times are often short, and you don't need problems in production. For friendly and willing service, you've come to the right place!
Introduction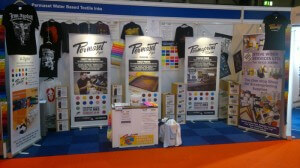 In producing this Web Site Product Finder we have segregated goods into their usual areas of usage, however many screen printing supplies products have multi purposes!
This is by no means an exclusive list but intended more as a guide to the sort of products available. Working on the principle "If it's not substrate, then we can probably supply it", if you need screen printing inks, screen printing or screen making supplies which does not appear in this Product finder, please ask us, I'm sure we can help.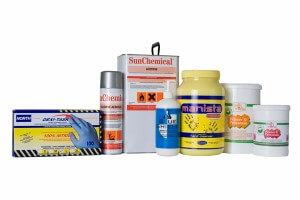 At the time of writing, all the products listed were available, but with the speed of change within our industry, it is inevitable that some things will disappear or be superseded, and new products will become available. Should your enquire about products which have been deleted then suitable alternative or improved products will be offered
Something difficult to fit into any section, as such, is our technical advice service. We would rather discuss a job with you prior to production than have you waste time, effort, and materials producing a sub-standard job. There's no charge for this service all it costs is the phone call. If we cannot answer the question, then with our extensive backup from our suppliers, we will find someone who can.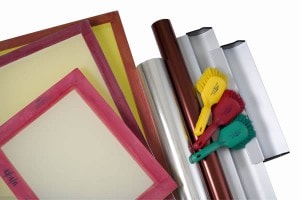 Our environmental policy is "Wherever possible Steve Wood Services will avoid marketing products containing chlorinated hydrocarbons and other products known to have undesirable environmental effects and will be pleased to assist customers in minimising their operation's impact on the environment"
At the back of this site you will find an enquiry form. Please feel free to use it to enquire about any products listed or unlisted in this Product Finder
Please note, this is deliberately not a web-shop and the goods are not priced. Keeping such a large range of products and screen printing inks up to date would be quite a task!
Please contact us and we'll be pleased to discuss your screen printing supplies requirements, then send you your goods.